Hostel at Penn and I / SCAD
The Hostel at Penn + I is a modern tavern for the modern day traveler. Sitting on a triangular void created from the intersection of Pennsylvania Avenue and I Street, this site is already set apart from the structured city plan laid out by L'enfant. The Hostel at Penn + I is meant to embrace the urban fabric of Washington DC while adding a bold, contemporary statement to the city. The tower stands as a representation of the traditional context of the city while being wrapped in a raw, unconventional structural element.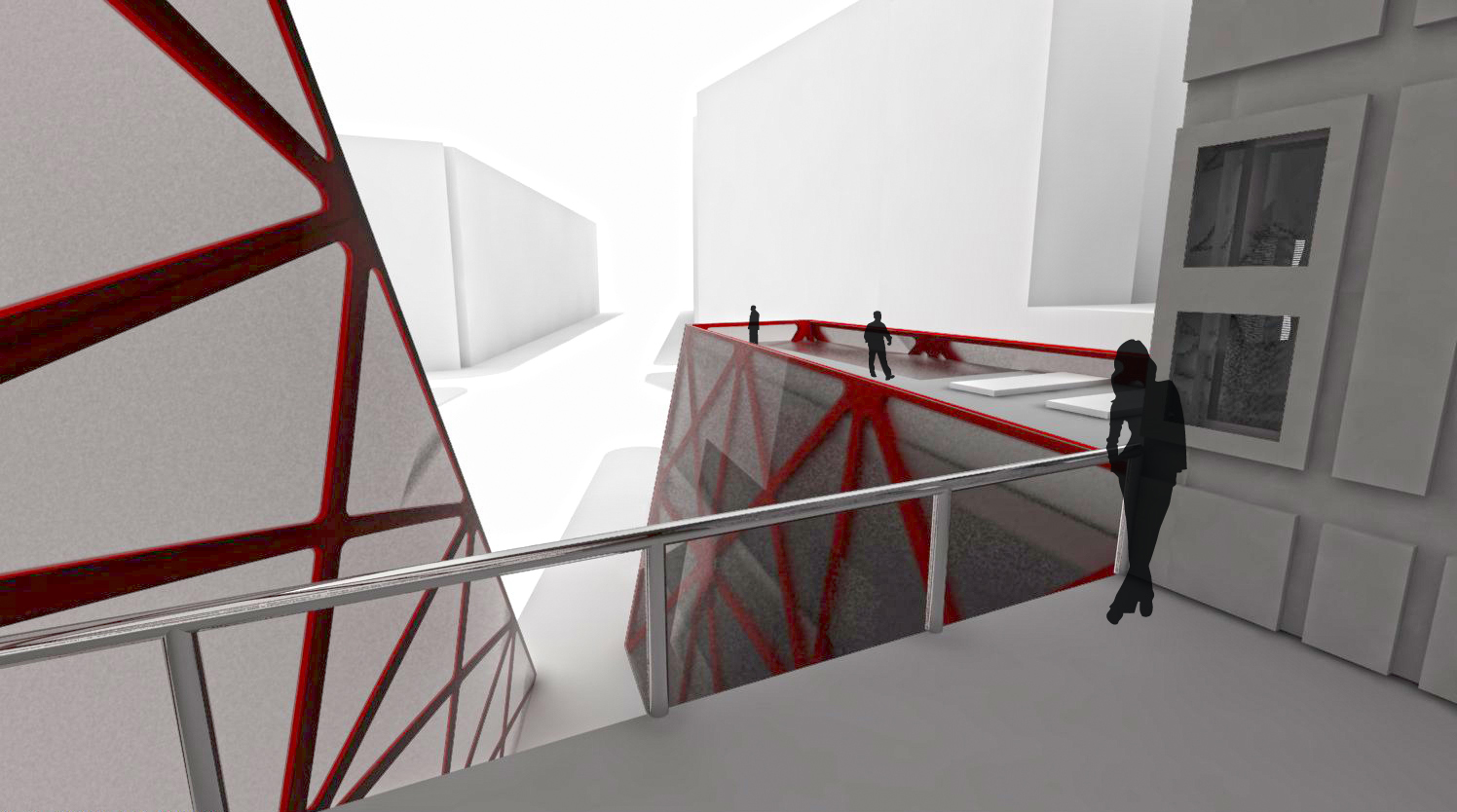 These are the sleeping pods that are the individual "rooms" for the hostel. They are located on the 5th to 10th Floors and are on the North and South facing walls of the hostel. They each have a locker storage space that is accessable on the interior of the pod as well as the exterior. Each pod has its own comfort settings and is completly padded for comfort. There are communal bathrooms on each floor and the 4th Floor is the community floor with a full kitchen, dinning area, entertainment area, garden space, and open balcony space.